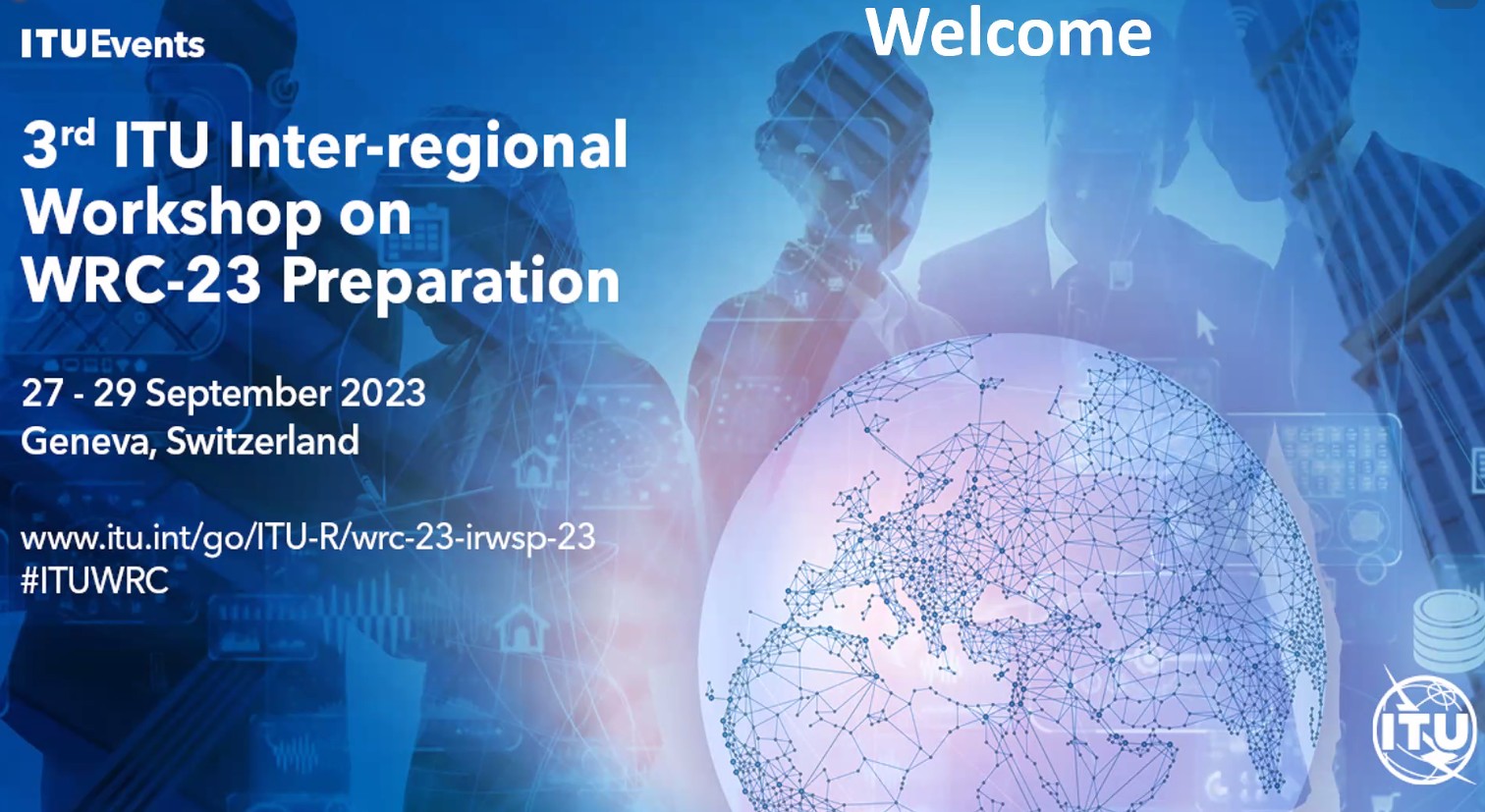 27.09.2023
September 27-29, 2023, Geneva, via Videoconference
On September 27, 2023, the opening of the 3rd ITU interregional workshop on preparation for WRC-23 took place in Geneva and in videoconferencing format.
The above seminar was attended by ITU member countries, as well as observers, including representatives of regional and international organizations.
Representatives of the Communications Administrations of the Republic of Azerbaijan, the Republic of Armenia, the Republic of Belarus, the Russian Federation, the Republic of Uzbekistan, as well as the leadership and employees of the RCC Executive Committee took part from the RCC.
The seminar was welcomed by Doreen Bogdan-Martin, ITU Secretary-General, Mario Maniewicz, Director of the ITU Radiocommunication Bureau, Mohammed Al-Ramsi, WRC-23 Chair-designate, Cindy-Lee Cook, CPM-23 Chair.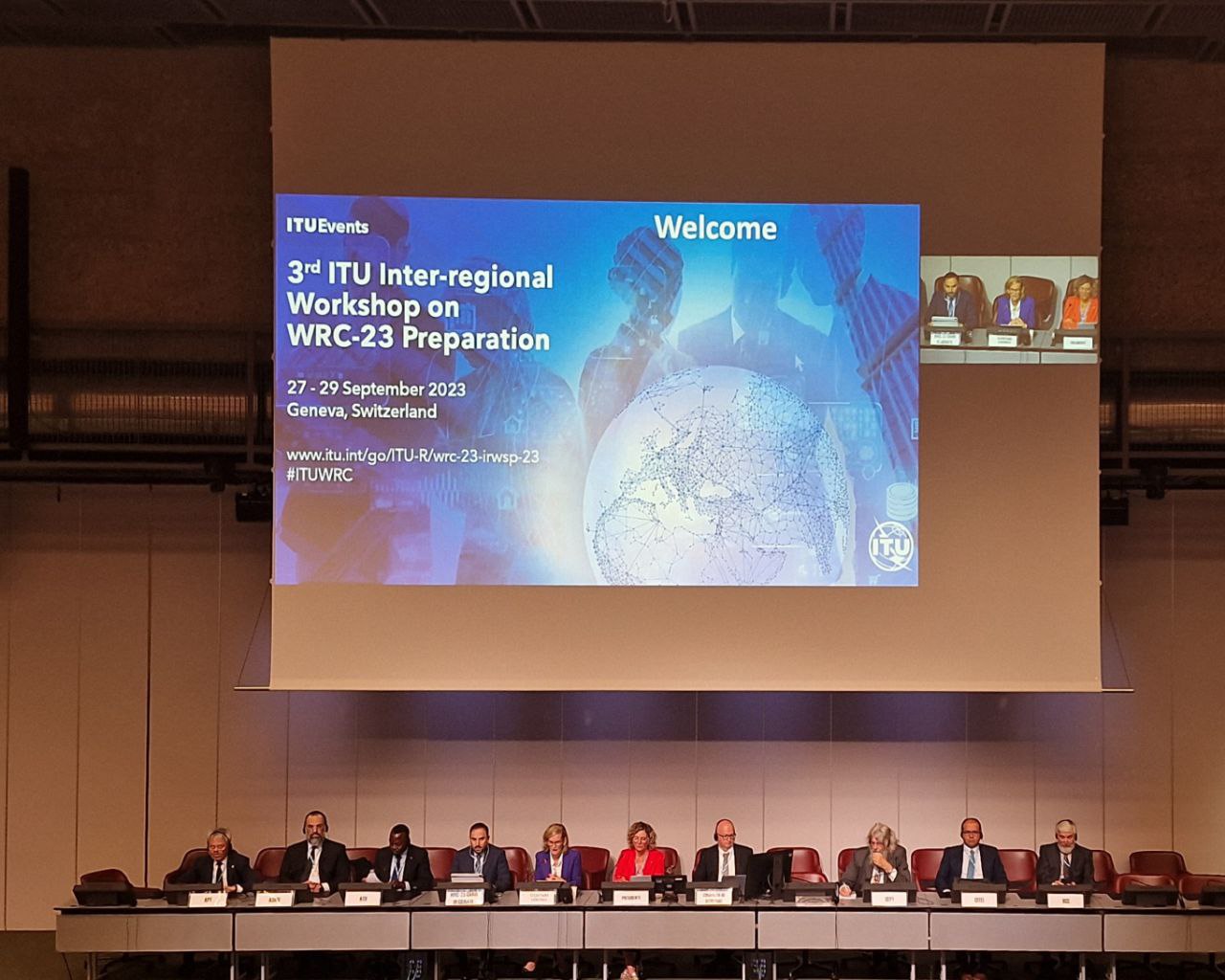 Further, during the seminar, as part of the preparation of regional groups for WRC-23, representatives of APT, ASMG, ATU, CEPT, CITEL and RCC made relevant reports. On behalf of the Regional Commonwealth in the field of Communications, the Deputy Chairman of the Working Group of the AR/WRC of the RCC Commission on Radiological Emergency Situations and CO Sergey Yurievich Pastukh spoke.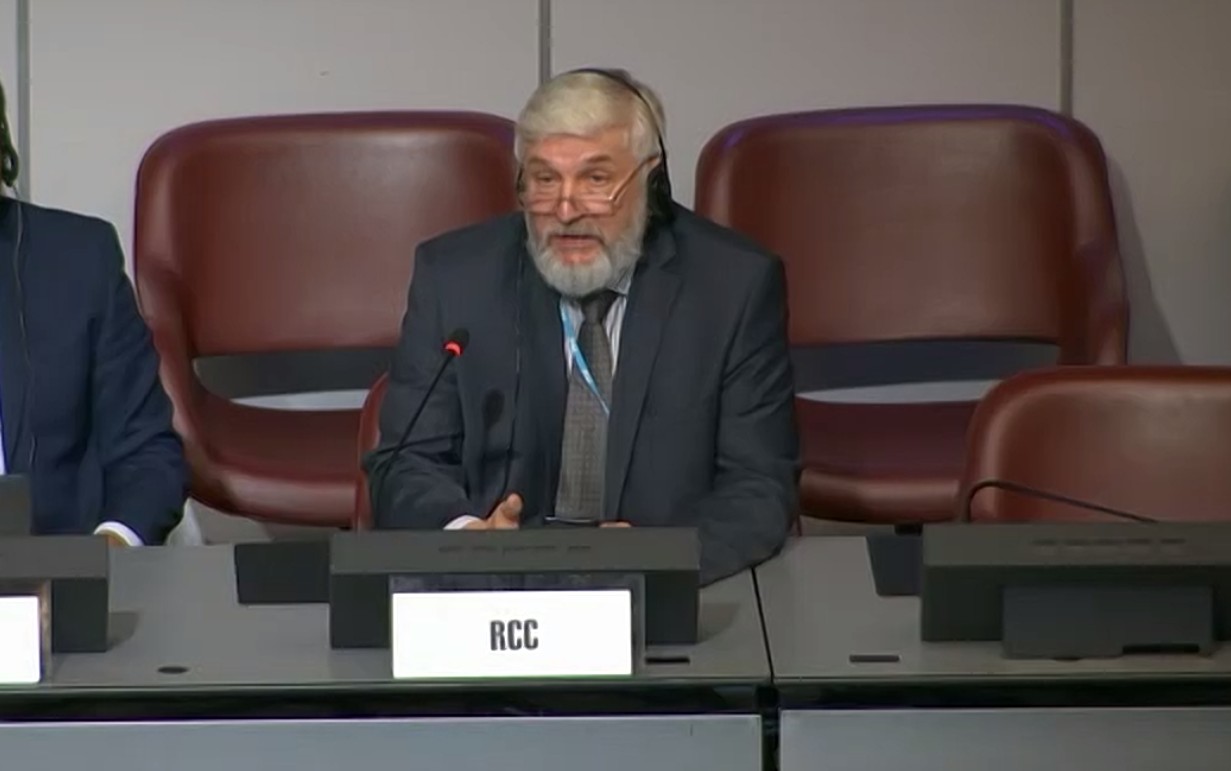 During the workshop, the latest information on ITU and regional preparations for RA-23 and WRC-23 was presented. The focus was on important topics on the WRC-23 agenda.
The following sessions also took place during the seminar:
- Session 1 – [IMT Issues – WRC-23 Agenda Item 1.2 – 6 GHz, 7 GHz and 10 GHz frequency bands * 1] 2;
- Session 2 – [IMT Issues (continued) – WRC-23 Agenda Item 1.1 *2] 2;
- Session 3 – [UHF Issues – WRC-23 Agenda Item 1.5] 2.
The seminar will continue until September 29, 2023.