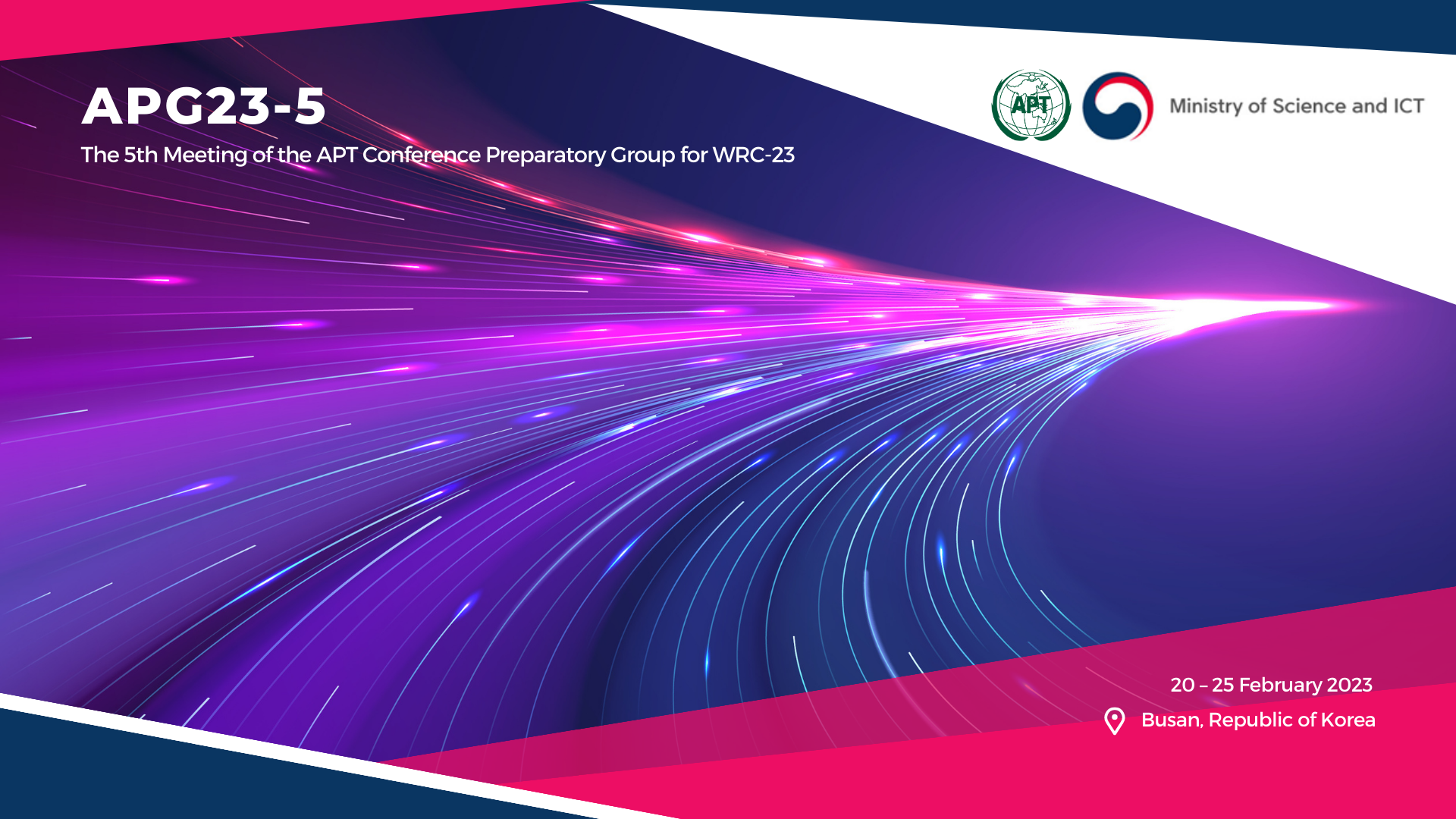 20.02.2023
20-25 February 2023, Busan, Hybrid Format
The 5th meeting of the APT Conference Preparatory Group for WRC-23 (APG23-5) was held from 20 to 25 February 2023.
Approximately 200 delegates from the member countries of the Asia-Pacific Telecommunity (APT), members of international and regional organizations, as well as representatives of the RCC participated in the meeting.
Representatives of the Сommunication Administrations of the Republic of Azerbaijan and the Russian Federation as well as the staff of the RCC Executive Committee attended this meeting on behalf of the RCC.
The Chairman, Kyu Jin Wee, Vice-President of the Telecommunication Technology Association of the Republic of Korea opened the above-mentioned meeting and made opening remarks.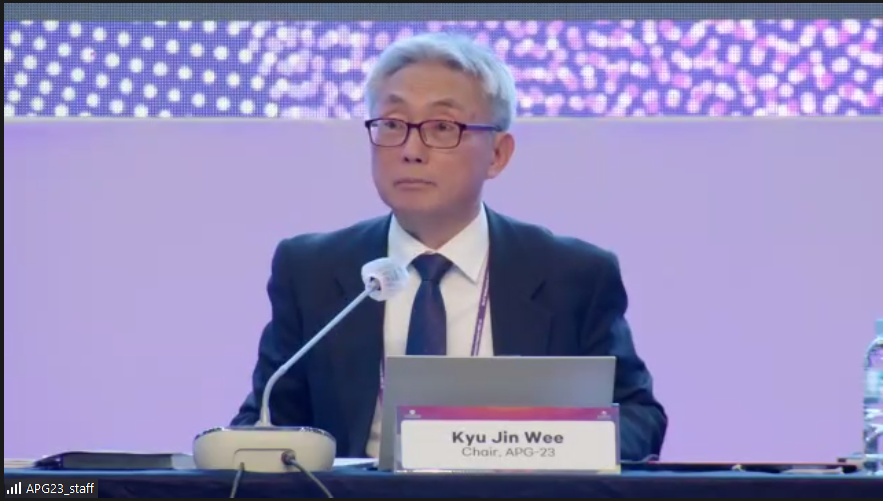 Masanori Kondo, Secretary General of the APT gave a welcoming speech.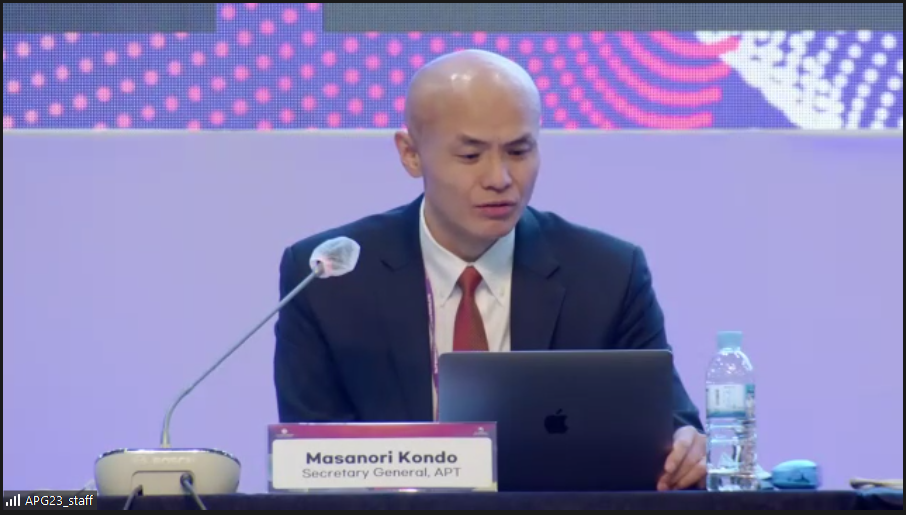 The main purpose of this meeting was to update the information on the APT preparations for WRC-23 and to formulate the Common Proposals and positions of the APT Member-States.
On behalf of the Regional Commonwealth in the Field of Communications, the Deputy Chairman of the Working Group for the RA/WRC of the RCC Commission on RFS and SO Sergey Pastukh made a presentation on the preliminary position of the RCC Member-States on the key items of the WRC-23 agenda.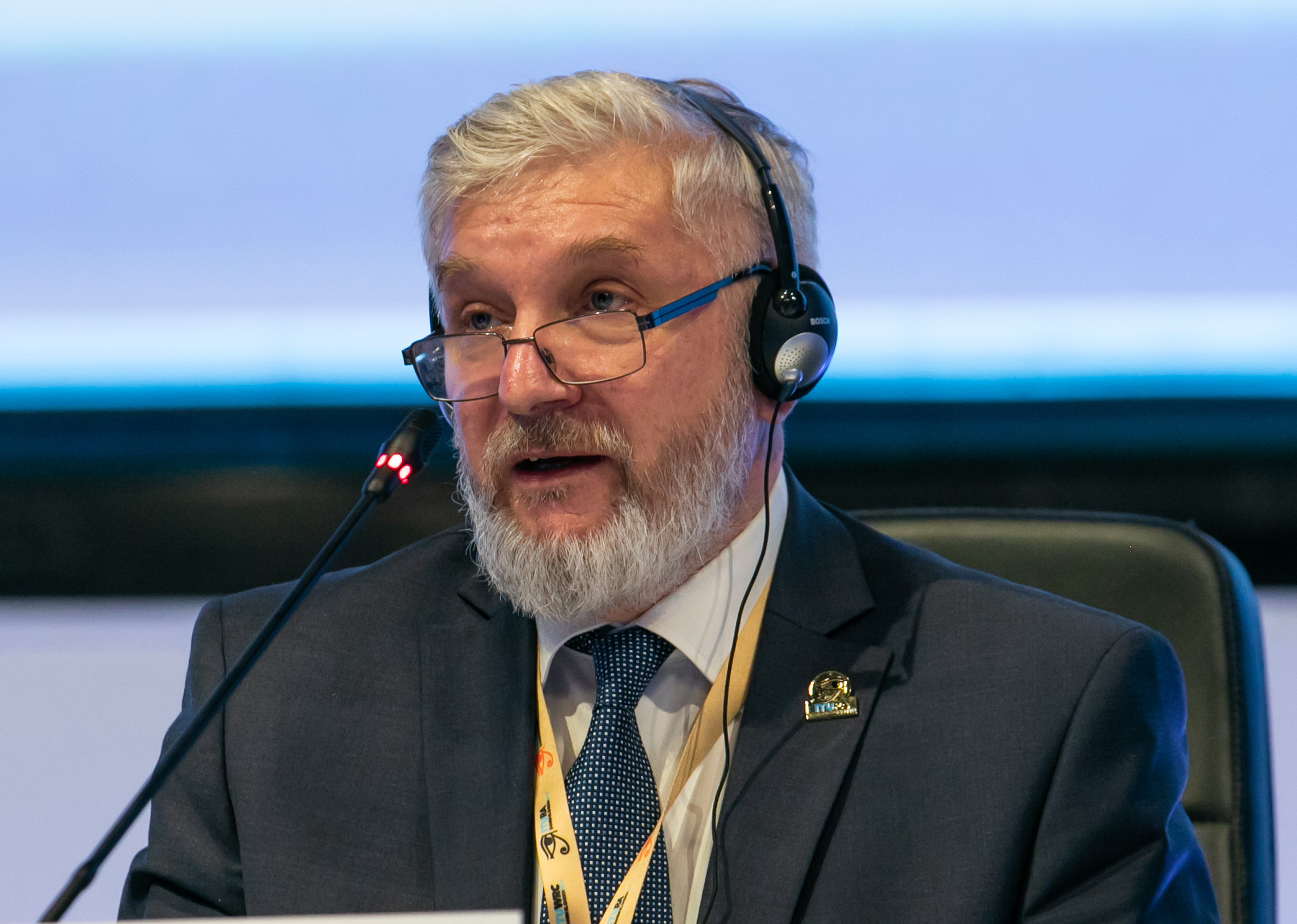 Following the conclusion of the meeting, Masanori Kondo, Secretary General of the APT and Kyu Jin Wee, Chairman of the meeting, thanked all participants for the fruitful work of the event.