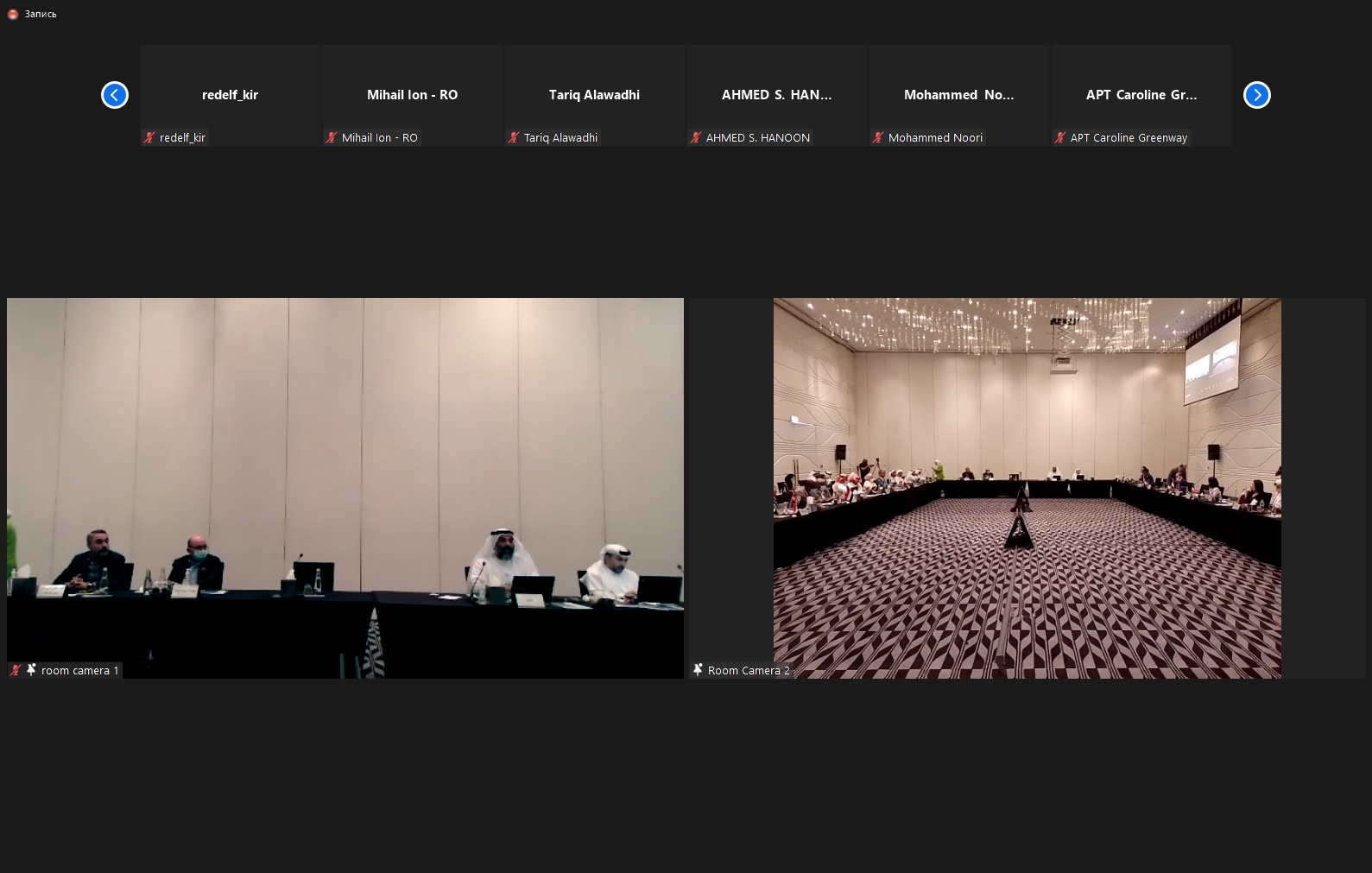 27.07.2022
27 July, 2022, Abu Dhabi, via Videoconference
More than 50 delegates from different countries and international and regional organisations, including the RCC, participated in the forum.
Representatives of the Communications Administration of the Republic of Kazakhstan, the Russian Federation and the RCC Executive Committee participated on behalf of the RCC.
Tariq Al-Awadi, chairman of the Arab Spectrum Management Group (ASMG), opened the meeting.
The agenda included presentations by regional organizations on their preparations for the Plenipotentiary Conference 2022 (PP-22).
There was also a presentation from Romania, the host country of PP-22.
Presentations on the preparatory processes for the PP-22 were then heard from the following regional organizations: ATU, APT, CITEL, CEPT and RCC.
The RCC delegation was the fifth to speaker. The presentation was made by Maria Bolshakova, Deputy Head of Laboratory of FSUE NIIR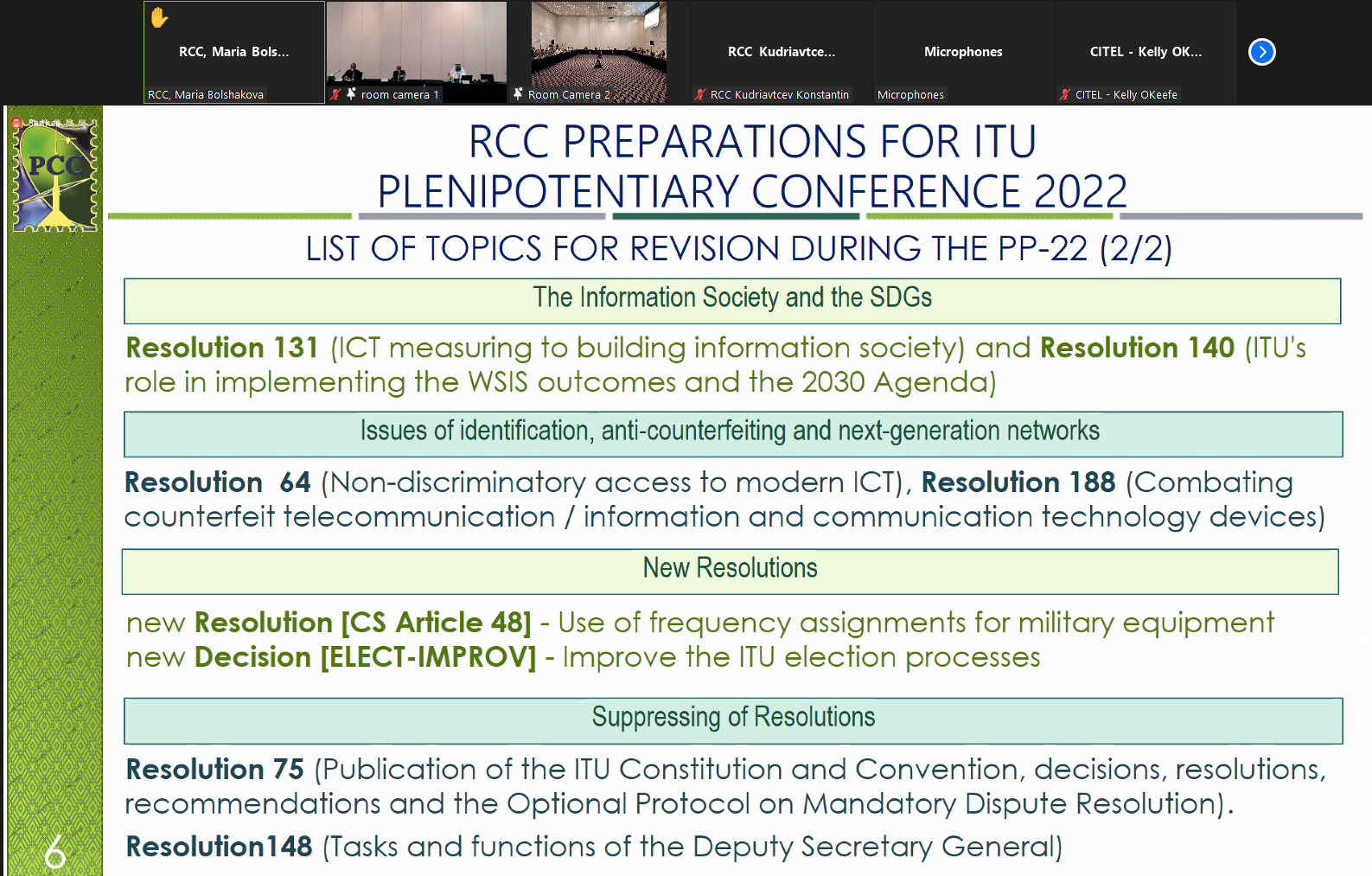 After hearing all the speeches by the regional organizations, the chair of the Arab meeting, Tariq Al-Awadi thanked the representatives of the regional organizations for their participation and their productive work and concluded the Arab meeting with the regional groups for the PP-22.