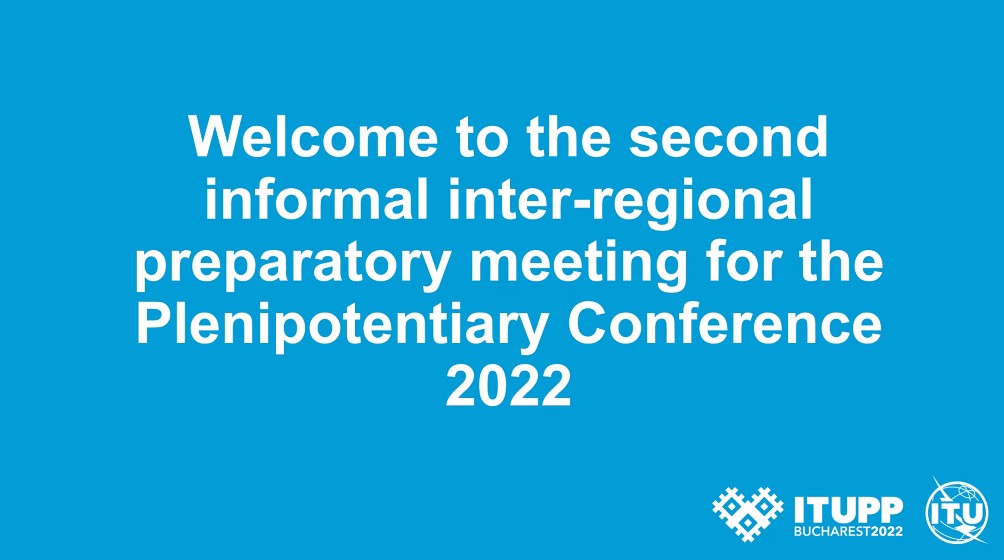 05.06.2022
5 June 2022, Kigali, via Videoconference
The 2nd Informal Inter-Regional Preparatory Meeting for the ITU Plenipotentiary Conference 2022 was held on 5th of June 2022, in Kigali and by videoconference.
The event was attended by delegates from member-states as well as observers from international and regional organizations.
The RCC delegation, representatives of the Communications Administrations of the Republic of Azerbaijan, Republic of Belarus, Russian Federation, Republic of Uzbekistan as well as the RCC Executive Committee participated in the meeting.
The above-mentioned meeting was opened and welcomed by Mario Manevich, Director of the ITU Radiocommunication Bureau, Houlin Zhao, ITU Secretary General and Sabine Sarmache, Chairperson of PP-22.

The agenda of the 2nd Informal Inter-Regional Preparatory Meeting for the PP-22 included the following questions:
1. Welcoming remarks by the Secretary General and the Chairperson-designate of the PP-22;
2. Opening remarks by the Chairperson (appointed Chairperson of the PP-22);
3. familiarization with the preparation of the regional groups and key proposals;
4. Draft list of issues/proposals discussed in regional groups meetings;
5. Possible next steps for proposals of common interest;
6. Preliminary information on the positions of chairs and vice-chairs of the conference and committees;
7. Third Informal Inter-Regional Meeting in Riyadh, Saudi Arabia on 30 August 2022;
8. Other business;
9. Closure.
The participants then moved on to discuss the preparations for PP-22 within the regional organisations, with relevant presentations from APT, CERT, ATU, CITEL, RCC and LAS.
On behalf of the RCC, Arseniy Plossky took the floor to present the proposals and candidates for the ITU leadership positions put forward by our organisation.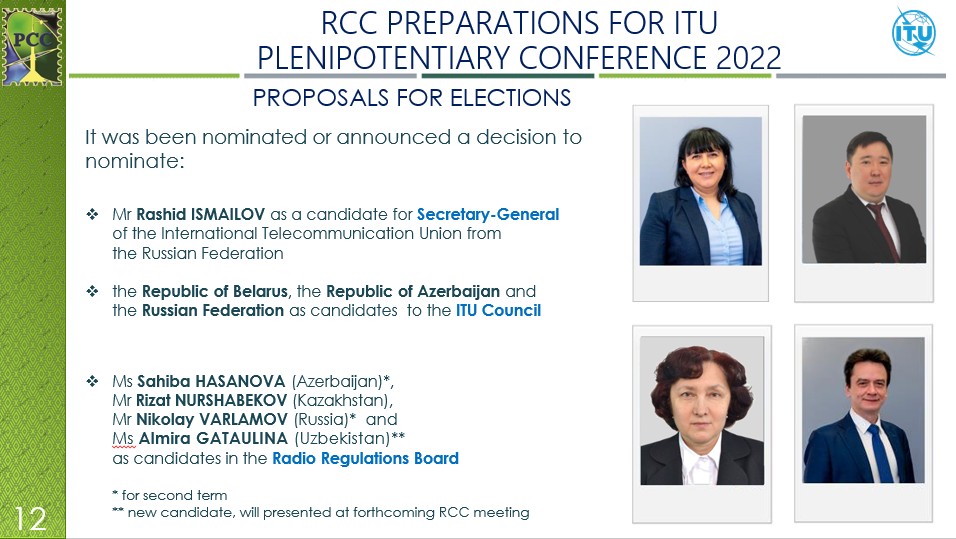 Participants then shared their views on the preliminary draft distribution of resolutions, the Secretariat shared the updated draft criteria for the 2nd RPC draft distribution of content.
At the end of the meeting, the Chairperson Sabine Sarmache expressed his thanks for the overview of the preparations for PP-22 and thanked all participants for their participation.