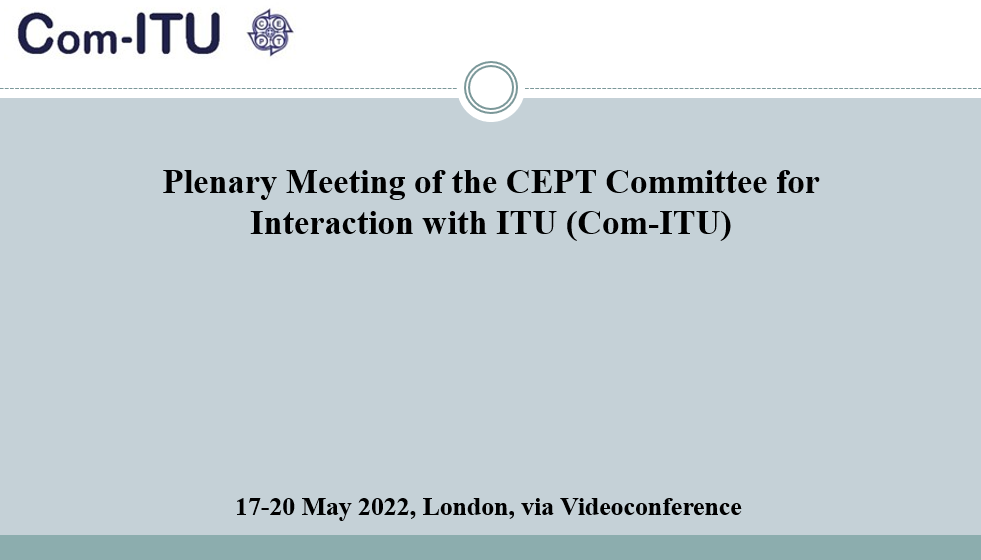 20.05.2022
17-20 May 2022, London, via Videoconference
From 17 to 20 May 2022, the Plenary Meeting of the CEPT Committee on Interaction with the ITU was held in a hybrid format.
The event was attended by more than 100 delegates from CEPT Member-States and observers, including representatives of regional and international organizations.
The RCC delegation participated in the meeting, including following representatives of the Communications Administrations: the Republic of Azerbaijan and the Russian Federation, as well as the RCC Executive Committee.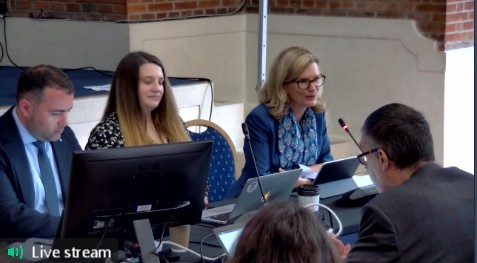 The meeting was chaired by Christiana Flutur.
The main purpose of the meeting was to update the ITU information on the preparations for WTDC-21, to discuss the final preparations at the PG WTDC-21 meeting, and to prepare a summary for WTDC-21.
The Director of the Telecommunication Development Bureau (BDT) Dorin Bogdan-Martin and Chairwoman of WTDC Paula Ingabire addressed this meeting with information on preparations for WTDC-21.
The participants then proceeded to discuss the preparations for PP-22 within the regional organisations, with relevant presentations by representatives of ATU, APT and CITEL.
The participants devoted considerable attention to the discussion of the documents to be submitted to the forthcoming meeting of the ITU Plenipotentiary Conference 2022 (PP-22).
Candidates from different countries were presented as well as the candidature of Sahiba Hasanova from the Republic of Azerbaijan for the re-election to the ITU Board of Radio Regulations for a second term.
At the end of the meeting, Chairwoman Christiana Flutur thanked all the participants for their work and their presence at this meeting.