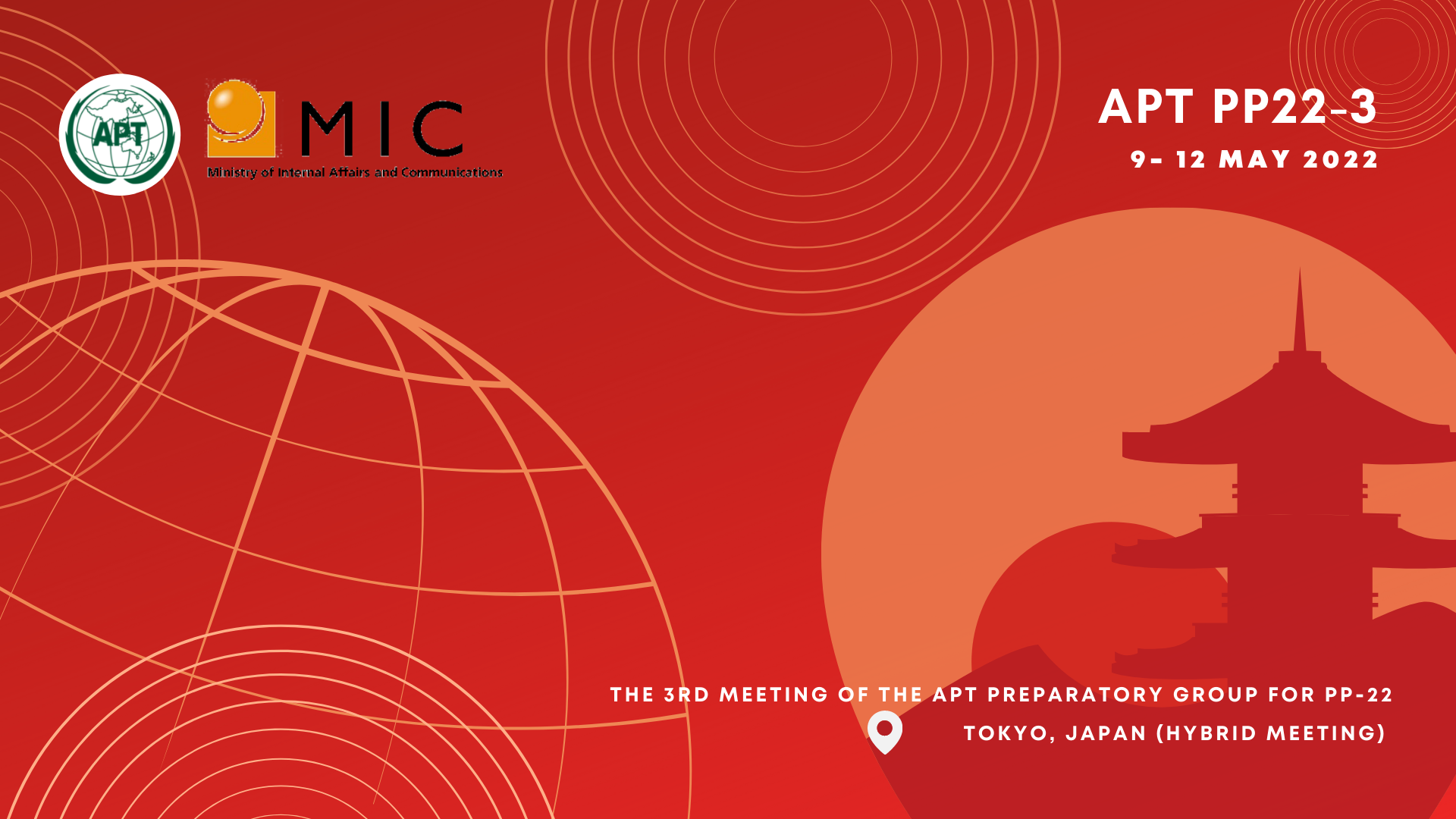 12.05.2022
9 - 12 May 2022 Tokyo, via Videoconference
On May 9-12, 2022, the 3rd meeting of the Preparatory Group of the Asia-Pacific Telecommunity (APT) for the Plenipotentiary Conference 2022 (PP-22) was held in Tokyo and via videoconferencing.
The meeting was hosted by the Ministry of Internal Affairs and Communications (MIC) of Japan.
The meeting was attended by over 140 delegates from Asian countries, international and regional organizations, including the RCC. Representatives of the CA took part from the RCC: the Republic of Azerbaijan, the Russian Federation, the Republic of Uzbekistan, as well as employees of the Executive Committee.
Welcoming remarks at the opening of the meeting were made by APT Secretary General Masanori Kondo, Malcolm Johnson, ITU Deputy Secretary General, Caroline Greenaway, APT PP-22 Chair and Koichi Watanabe, Parliamentary Deputy Minister of Interior and Communications of Japan.
The 3rd meeting of APT PP-22 continued discussions on issues of interest raised by APT members at the ITU Plenipotentiary Conference (PP-22) and developed preliminary APT general proposals for PP-22.
APT PP-22 reviewed:
- Issue papers prepared by APT PP-22 Working Groups;
- Contribution of APT members;
- Analysis of the results of the WG Council and expert groups on ITRs;
- Review of the results of the preparatory process of other regional organizations;
- Development of APT's point of view on PP-22 issues.
Then the participants moved on to discussing the preparations for PP-22 within the framework of regional organizations, representatives of the ATU CEPT and RCC made presentations. On behalf of the RCC, Evgeny Tonkikh spoke, presenting proposals and candidates for ITU leadership positions put forward by our organization.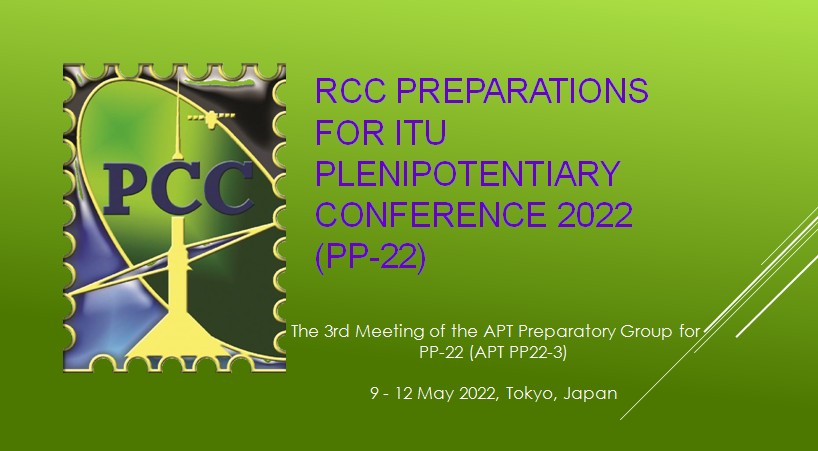 Japan presented its candidate for the post of Director of the Bureau of Standardization, and Indonesia presented its candidacy for the ITU Council and a candidate for the Radio Regulations Board. Malaysia and China are also nominated to the ITU Council. The representative of the People's Republic of China has been nominated to the Radio Regulations Board.
The next meeting of the Preparatory Group is scheduled for August 1-5, 2022 in Bangkok (Thailand) in a hybrid format.