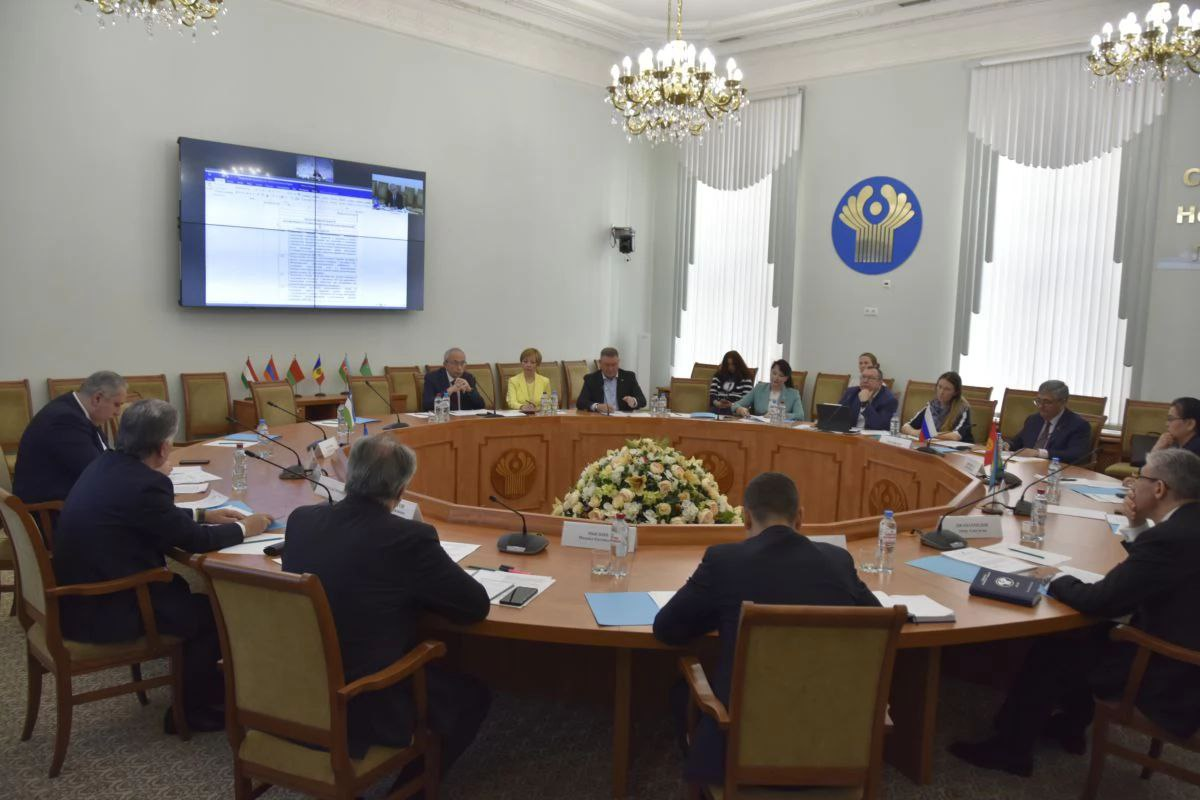 22.04.2022
20 April 2022, CIS Executive Committee
On April 20, 2022 the CIS Executive Committee held a meeting of the Working Group on monitoring the economic situation in member-states and preparing concrete proposals on possible joint responses to emerging problems (hereinafter - Working Group), which was established in accordance with the protocol decision of the CIS Economic Council of 18 March 2022.
Representatives of the Republic of Armenia, Republic of Belarus, Republic of Kazakhstan, Kyrgyz Republic, Russian Federation, Republic of Tajikistan, Turkmenistan, Republic of Uzbekistan, Interstate Bank, RCC Executive Committee and CIS Executive Committee participated in the meeting.
Zorya Natalya Evgenyevna, Deputy General-Director, took part in the meeting on behalf of the RCC Executive Committee.
The meeting of the Working Group was opened by the deputy chairman of the CIS Executive Committee, Nematov I.T. , who was elected as chairman of the meeting.
For the meeting of the Working Group the CIS Executive Committee prepared and sent to the CIS Member-States proposals, on measures to respond to emerging economic problems.
The participants of the meeting discussed the procedure of preparing, agreeing and submitting the list of measures for consideration by the CIS bodies.
The leaders of the national groups proposed to additionally consider the presented list of measures with the corresponding national bodies and also asked to work it out with the interested bodies of the branch cooperation.
A proposal was made by the CIS Executive Committee to hold the next meeting of the Working Group on April 29 2022, which was supported by the majority of the national group leaders.
The results of the Working Group activity will be reported at the meeting of the CIS Economic Council on June 10, 2022.