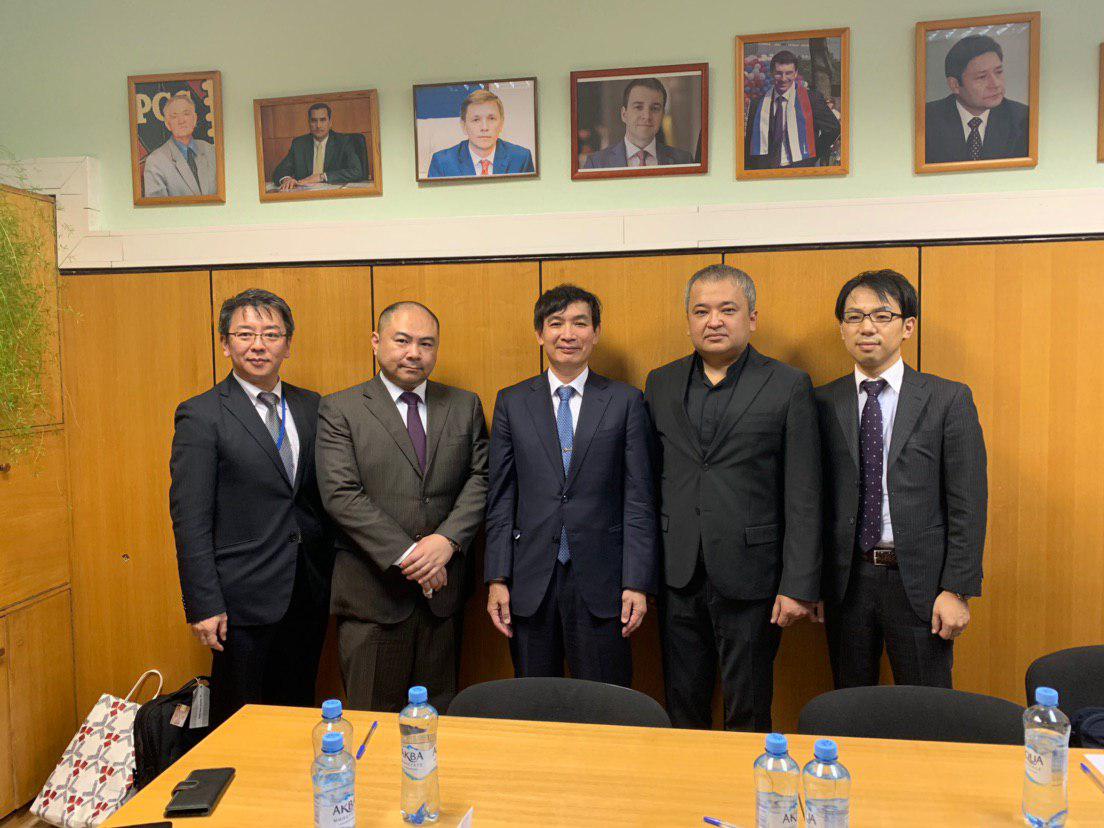 05.11.2019
November 5, 2019, Moscow, Russian Federation.
Kadyrkulov Almazbek, Deputy General Director of the RCC Executive Committee, and representatives of the AC of Japan and Japan Post paid special attention to preparations for the 27th Congress of the Universal Postal Union, exchanged views on pressing issues of developing the postal infrastructure, developing financial services, improving the quality of postal services using modern information technology.
The delegation from the Japanese side was represented by:
- Metoki Masahito, Senior Vice President of Japan Post for Japan Post International Cooperation,
- Teramura Yukio, Executive Planning Manager, International Business Division, Japan Post,
- Hirose Ken, Assistant Director for International Cooperation, Department of Postal Services Policy, Ministry of Internal Affairs and Communications of Japan,
- Kato Yosuke, First Secretary of the Embassy of Japan in Russia,
- Mylzenova Julia Sergeevna, translator.
The purpose of the visit of Japanese colleagues to the RCC Executive Committee was to request support by the Regional Commonwealth of the candidacy of Mr. Metoki Masahito in the election of the Director General of the Universal Postal Union at the upcoming 27th UPU Congress.
The RCC has developed a good practice of inviting the RCC CA Heads of Council of the senior management of ITU and the UPU, as well as the leaders of international and regional organizations.
Traditionally, at the final stage of the preparation of the RCC CAs for ITU Conferences and UPU Congresses, in consultation with the Chairman of the Council of Heads of the RCC CAs, candidates are also invited to senior positions of ITU and the UPU.
This information was brought to the attention of our colleagues from Japan.