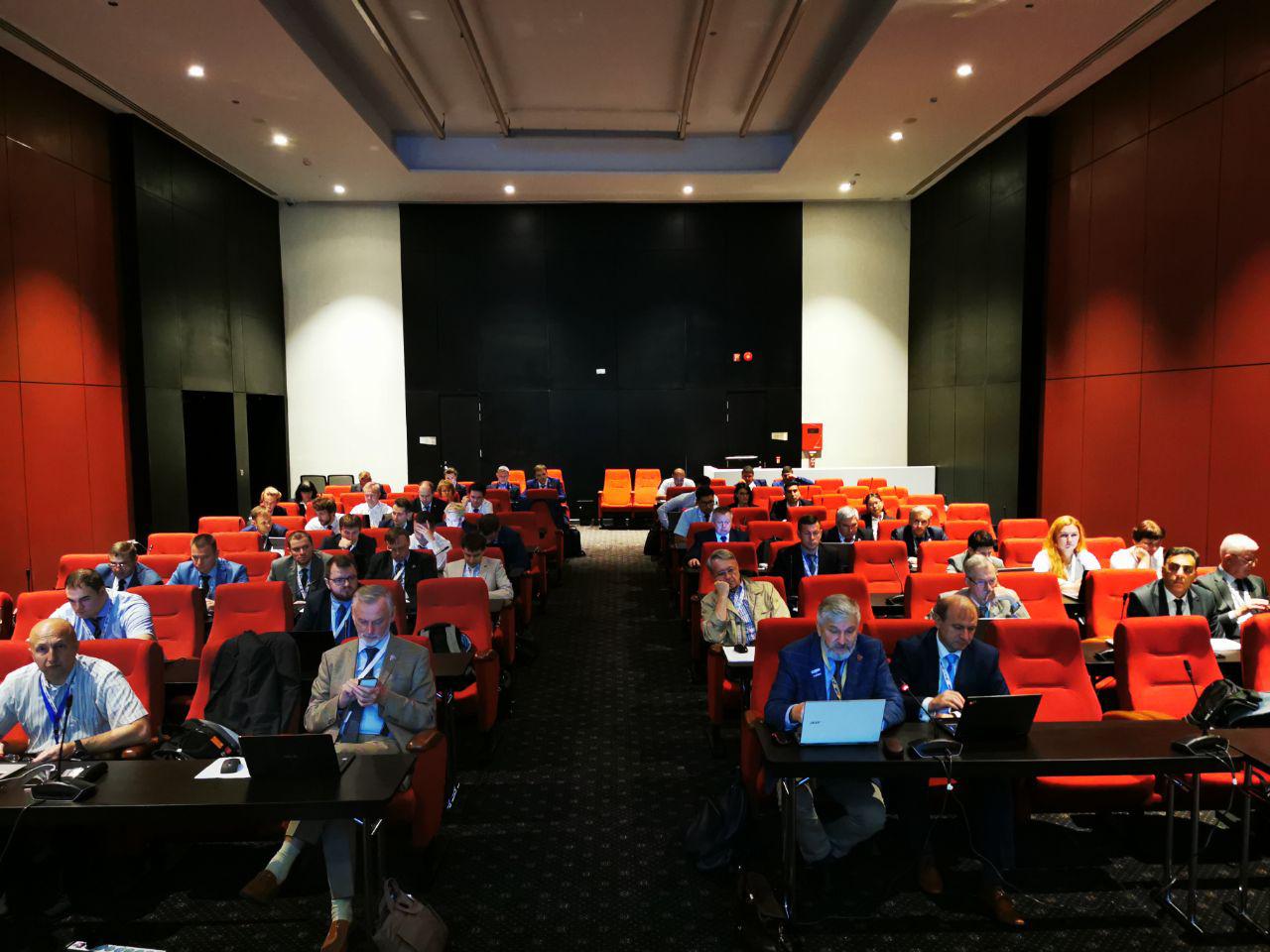 29.10.2019
October 28 - November 22, 2019, Sharm el-Sheikh, Egypt, 2019 World Radiocommunication Conference (WRC-19).
The RCC coordination meeting was attended by representatives of the AU of the Azerbaijan Republic, the AU of the Republic of Armenia, the AU of the Republic of Belarus, the AU of the Russian Federation, the AU of the Republic of Kazakhstan, the AU of the Kyrgyz Republic, as well as representatives of the RCC Executive Committee. In total, the meeting was attended by 35 representatives of countries participating in the RCC.
The meeting was also attended by Deputy Minister of Digital Development, Communications and Information Technologies of the Russian Federation O. Ivanov, Deputy Minister of Communications and Informatization of the Republic of Belarus S. Nesterovich, as well as Deputy Chairman of the State Committee for Information Technologies and Communications of the Kyrgyz Republic Maksat Dzhuluzhbaev.
The coordination meeting was led by V. Strelets, which was held in accordance with the proposed Agenda.
The work of WRC-19 continues in accordance with the schedule of meetings.