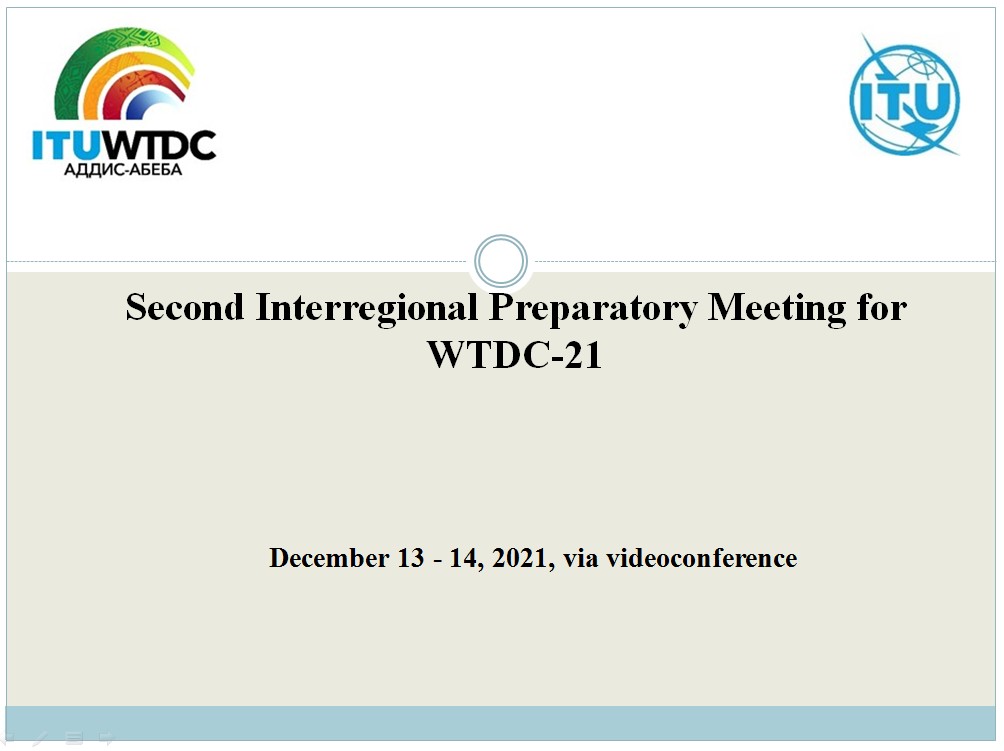 14.12.2021
December 13 - 14, 2021, via videoconference
On December 13-14, the Second Interregional Meeting on preparations for WTDC-21, organized by videoconference, was held.
The event was attended by over 160 delegates from member countries, as well as observers from international and regional organizations. The meeting was attended by representatives of the CAs of Azerbaijan, Kyrgyzstan and the Russian Federation, as well as employees of the Executive Committee.
At the opening of the meeting, Doreen Bogdan-Martin, Director of the Telecommunication Development Bureau (BDT), made a welcoming speech. The Chairperson of TDAG, Roxanne McElwein-Webber, was entrusted with the conduct of the meeting.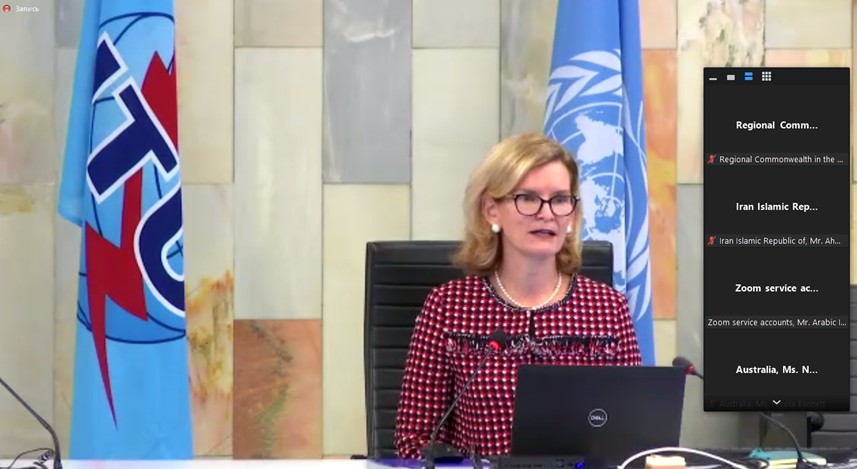 The agenda for the above event included an overview of preparations for WTDC-21, progress in preparations for the conference in regional organizations, discussion of contributions and regional initiatives.
BDT Deputy Director Stephen Bereaux gave a brief overview of the preparations for WTDC-21, who said that holding the conference in Ethiopia was not possible, but the organizers decided to keep the date of the event (June 6-12, 2022), as well as holding it in an African country. Alternative venues to Ethiopia are being considered for organizing the conference.
The next issue was the report of the regional organizations on the preparations for the WTDC. The floor was given to the representatives of ASE, CITEL, Arab preparatory group, APT, CEPT. On behalf of the RCC, Arseny Plossky presented an overview of the preparations for WTDC-21.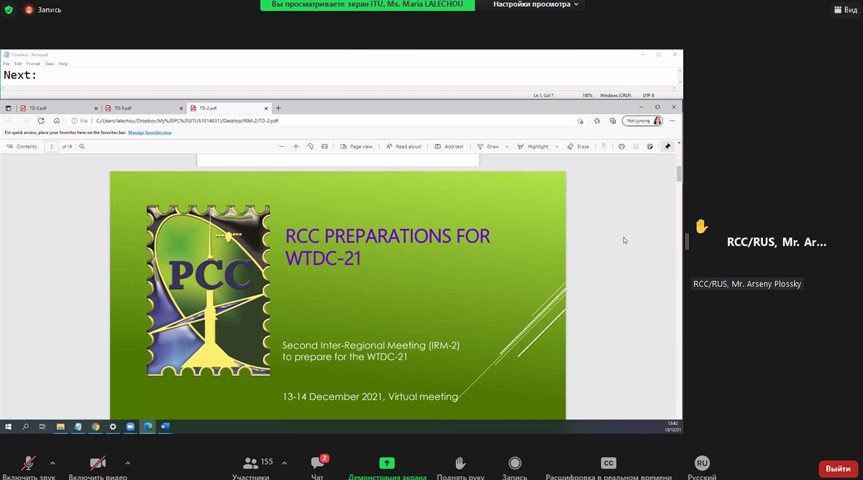 The meeting reviewed the contributions to the upcoming conference on the development of telecommunications. RCC representative Alexander Vasiliev made proposals to revise Resolution 1, Resolutions 8 - Arseny Plossky, Resolutions 15, 37 - Zorikto Gomboin, Resolutions 21, 30, 31, 34, 61, 71, 85, 86- Maria Bolshakova, Resolutions 58, 64 - Anastasia Konukhova.
On the second day of the meeting, the main focus was on discussing of the regional initiatives. Regional initiatives of the CIS, including "Promotion of digital literacy among persons with disabilities", "Access to cultural objects using digital technologies", and "Development of infrastructure for the promotion of new technologies" were presented by Arseny Plossky.
The Asia-Pacific Telecommunication Community presented a draft thematic priorities for the telecommunication development sector.
Gonzalez, Chair of the TDAG Working Group on Strategic and Operational Plans, presented the draft Telecommunication Development Sector Action Plan. During the discussion that followed the report, the Representative of the AU of the Russian Federation made objections to the presented, stating that the document had not been finalized yet. The Chairperson of the meeting suggested finalizing the draft Plan and returning to it at the next meeting.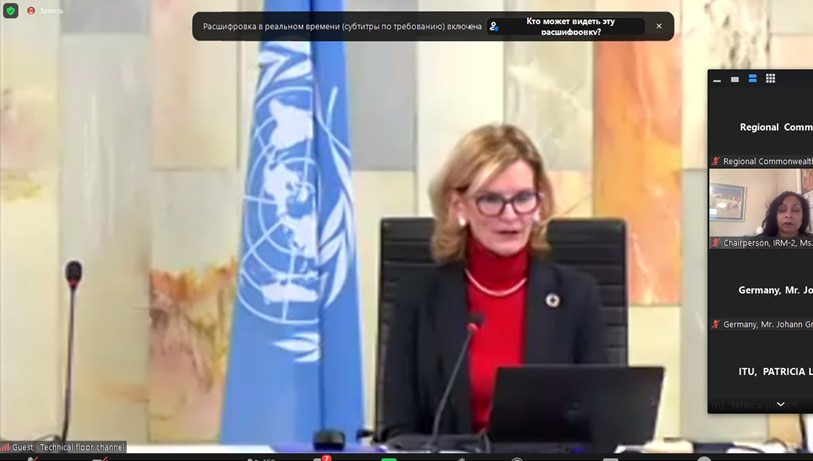 The results of the meeting were summed up by BDT Director Doreen Bogdan-Martin, who congratulated the participants on the upcoming holidays. The 3rd interregional preparatory meeting for WTDC-21 will take place on March 14-15, 2022.