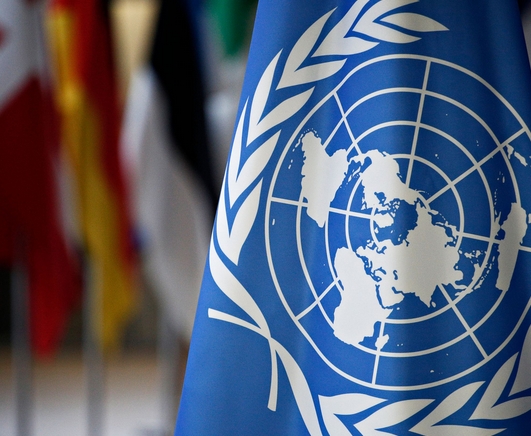 23.11.2020
November 23, 2020, via Videoconference
"Remote final seminar of the UPU project" Operational readiness for e-mail. Commerce "(ORE) for Designated Operators in Central Asia, the Caucasus and Eastern and Southeastern Europe" was held on November 23, 2020 via the VoiceBoxer platform.

Ellily Chokri, representative of the UPU International Bureau, opened and moderated the final seminar. Presentations were made by Andrey Sudakov, Coordinator of the Europe and CIS Regional Program and Yuri Spiriev, UPU Regional Expert and Regional Project Coordinator for the Europe and CIS region.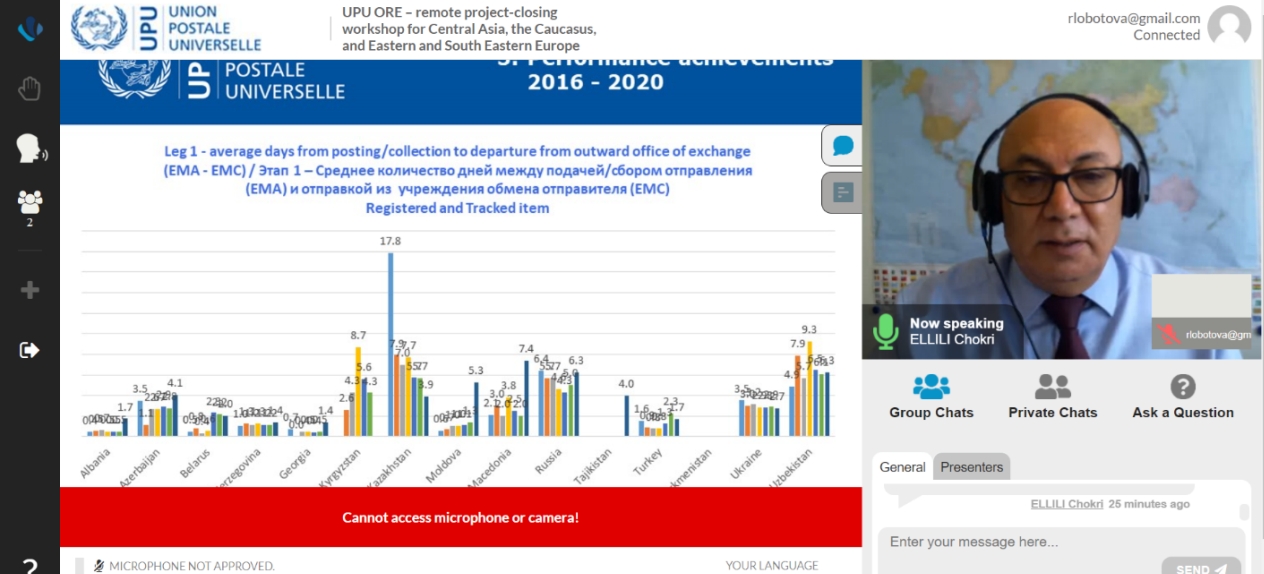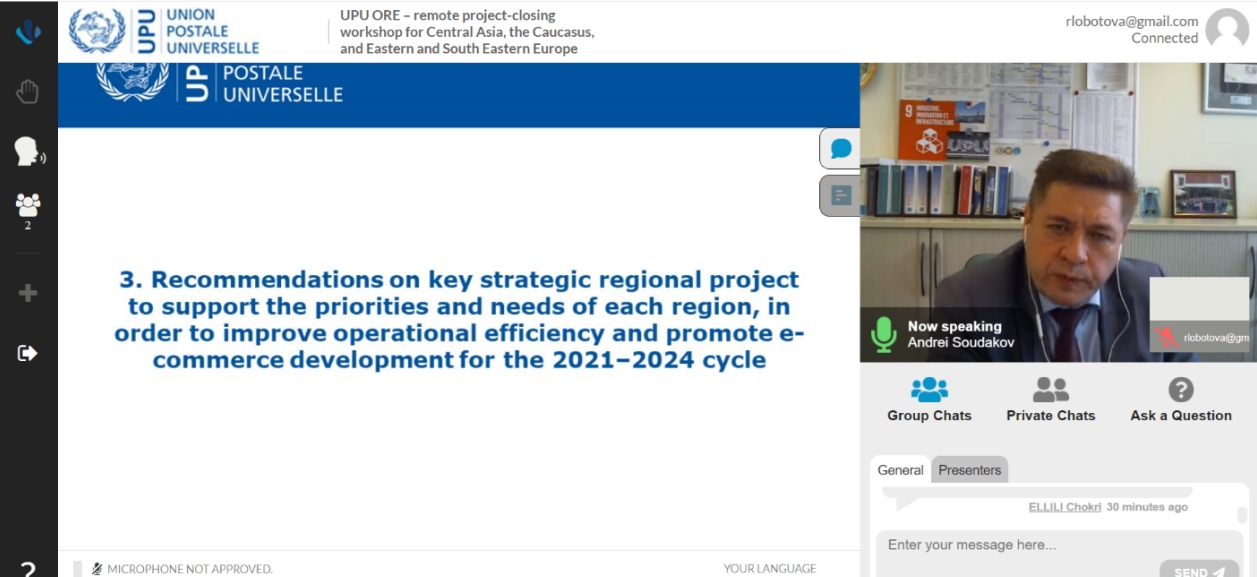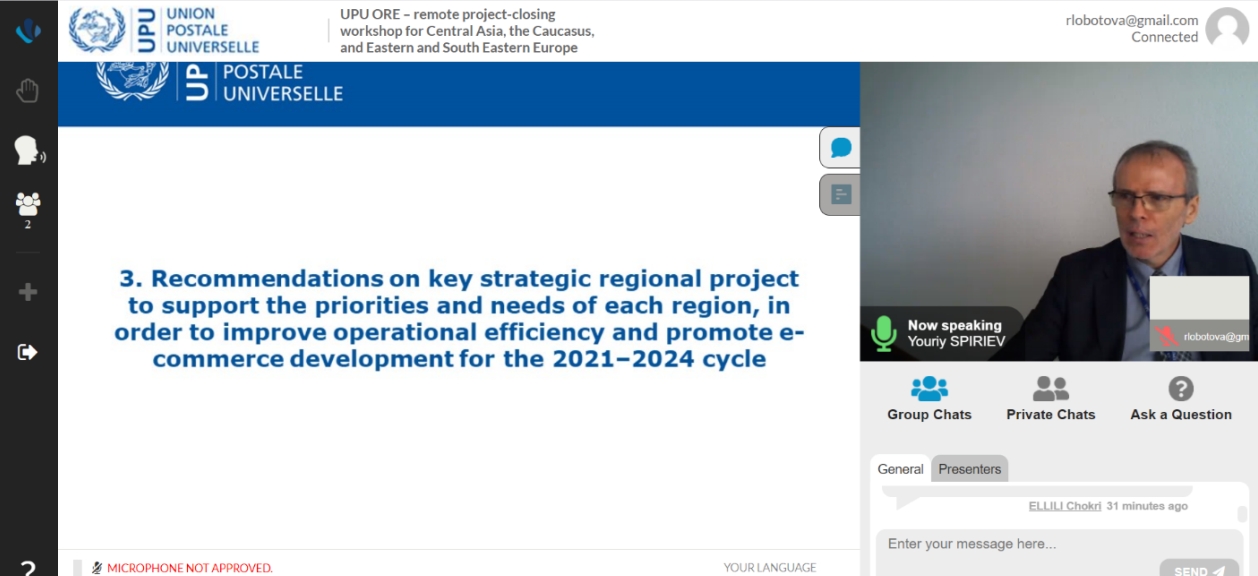 The final seminar was attended by the designated operators (DOs) of the RCC participants' countries, as well as representatives of the RCC Executive Committee.

The following items were included in the agenda of the remote closing seminar:

- On the UPU achievements in the field of cooperation and development in the period 2017–2020;

- On the impact of the project on the operational efficiency of the participating UPU member countries and their NAs using the main KPIs of their scorecards by country and region;

- Recommendations for key strategic regional projects to support the priorities and needs of each region in order to develop operational efficiency and advance the process of improving e-commerce for the 2021-2024 cycle.

The participants of the seminar expressed their gratitude to the organizers for the high-quality preparation of materials and technical support for the meeting in the format of a video conference.