18.11.2020
November 17-18, 2020, via Videoconference
The ITU seminar "Regional collaboration of startup ecosystems as a key factor for the development of an innovative economy - Startup Central Eurasia Platform" was held on November 17-18, 2020 using the Zoom platform.
The event was organized by the International Telecommunication Union (ITU) together with the State Service for Intellectual Property and Innovation under the Government of the Kyrgyz Republic.
The event was attended by over 100 representatives of various organizations working in the field of telecommunications.
The above event was opened and welcoming remarks were made by the Regional Director of the Regional Office for the CIS countries, Natalia Mochu, Deputy Prime Minister of the Kyrgyz Republic Elvira Surabaldieva, Chairperson of the State Service for Intellectual Property and Innovation under the Government of the Kyrgyz Republic Dinara Moldosheva and Deputy Chairperson of the Board, JSC National Infocommunication holding "Zerde", Kazakhstan Pavel Koktyshev.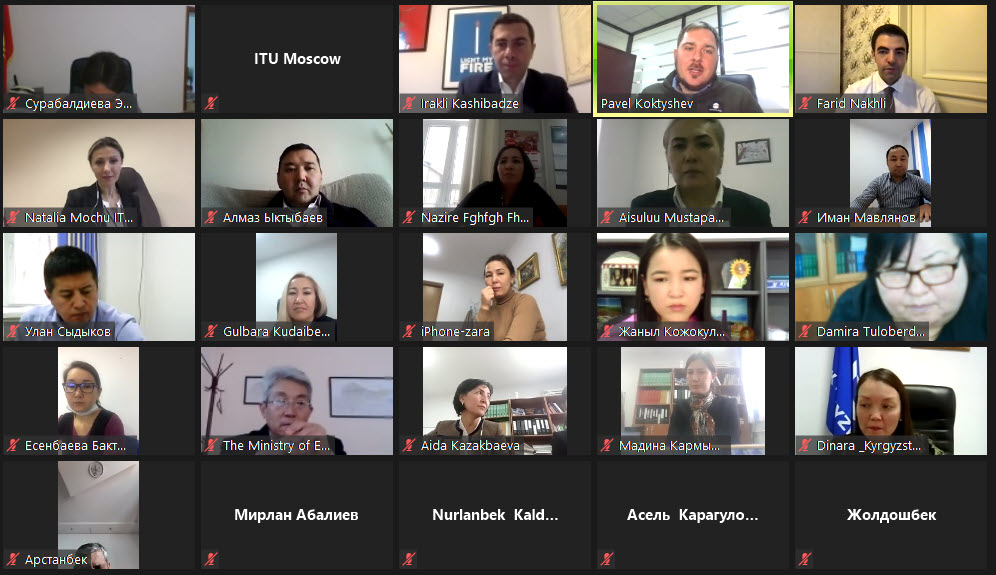 At this seminar, the first edition of the ITU Guide on Startup Ecosystems of the Central Eurasia Region was presented, which will help innovative companies to quickly and efficiently expand, recruit staff, understand the tax system and how to create a company.
The agenda of the above meeting included the following issues:
Session 1: Innovation as a development tool;
Session 2: Opportunities for Startups;
Master class: Innovation and digital transformation for economic development;
Master class: Startup development and globalization;
Master class: Presentations of successful startups.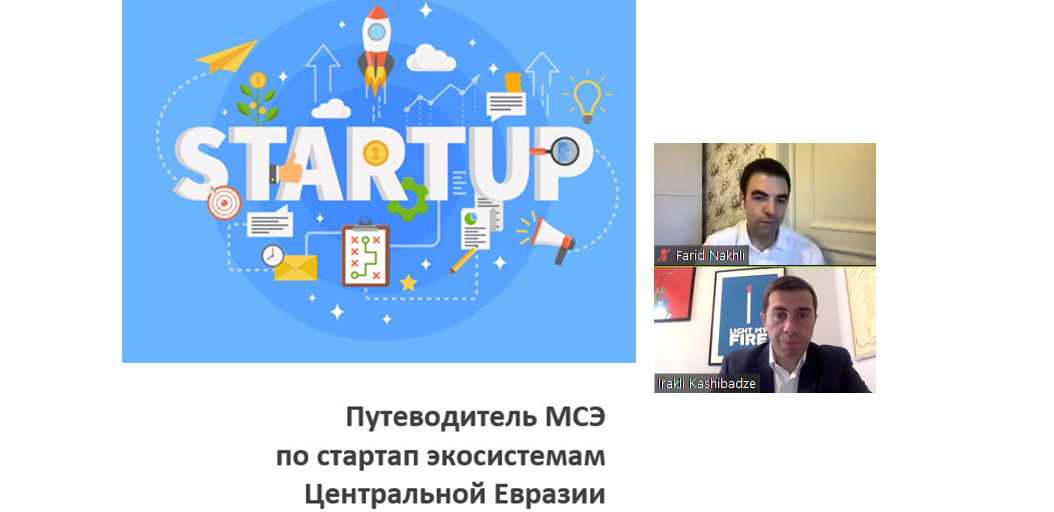 This hands-on event provided an opportunity to:
- Obtain information on the best practices for digital transformation of governments and companies in the region;
- Understand that the Government should work with startups in the Ideaton format (a creative way to generate ideas) to find new ways to solve existing problems through innovation;
- Get advice from the country's officials on specific issues related to startups;
- Learn from world-class speakers how to create a startup and make it global;
- Listen to the success stories of startups from the region;
- Evaluate the proposals of startups and make an appointment with them to discuss future cooperation;
- See investors, potential partners and mentors in a bilateral format.